© Brad Rempel-USA TODAY Sports
---
Among the nine players who made their 49ers debuts Sunday, two in particular stood out: Fred Warner and Richard Sherman.
Warner, San Francisco's third-round pick, made his NFL debut at middle linebacker. Sherman, the three-time first-team All-Pro cornerback, played his first game for a team that isn't the Seattle Seahawks.
Warner and Sherman helped keep the 49ers in the game, despite four turnovers and several miscues from the offense, even when Minnesota extended an 18-point lead in the third quarter. The 49ers defense did not allow a point in the fourth quarter. Aside from Minnesota's seven-play, 75-yard touchdown drive in the third quarter, the San Francisco defense allowed just 45 yards on six drives in the second half.
The 49ers fell, 24-16, but there were several encouraging breakthroughs, including Warner's and Sherman's performances.
Fred Warner
Let's start with Warner, who was one of the best players on a field loaded with talent Sunday. He logged 12 tackles, 11 of which were solo, one forced fumble, a quarterback hit, and one pass defended in the loss. Warner became the first 49ers player to amass at least 10 tackles, a forced fumble, and one pass defended in a game since NaVorro Bowman did so against the Arizona Cardinals on Dec. 29, 2013.
With Reuben Foster suspended and Malcolm Smith sidelined with a hamstring injury, Warner stepped in with little issue.
Back in late July, in a conversation with Warner, the rookie linebacker said he wanted to show his physicality as a rookie. He was touted as a sideline-to-sideline prospect with corner skills, but he was not labeled as a hard-hitter who craves contact. Two of the weaknesses that NFL.com's scouting profile identified in Warner were his inconsistent tackling and average strength for an every-down linebacker.
He disproved those slights in his first regular season action, while playing all 71 defensive snaps at MIKE linebacker.
One of Warner's most impressive run stops came on the Vikings' second possession. On second and four, they ran an outside run for Dalvin Cook. Vikings center Brett Jones was late getting into the second level to block Warner, who read the play and met Cook in the backfield for a two-yard loss. The Vikings settled for a field goal two plays later.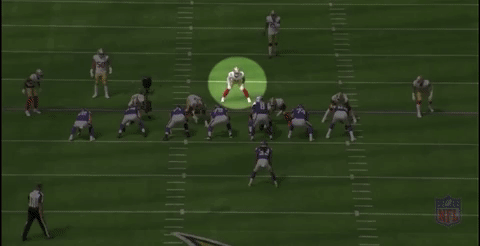 Fast forward to Minnesota's lone scoring drive in the second half. On first and goal at the 49ers' seven-yard line, the Vikings deployed seven on the line and attempted to pound the ball up the middle with Cook. Warner went unblocked and wrapped up Cook before he could wiggle away.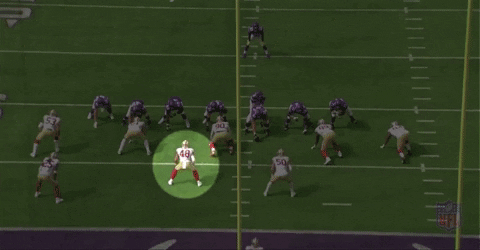 Perhaps Warner's greatest strength is his range. In college, he played an outside linebacker-nickel corner hybrid position that BYU calls its "Flash." He lined up in the slot about 80-to-90 percent of plays, which his 4.46 40-yard dash speed enables.
On Sunday, he showed that speed and anticipation in pass coverage as the game progressed. He allowed just three catches on five targets for 19 yards altogether.
On second-and-11 situation with 13:57 remaining, Vikings quarterback Kirk Cousins tried squeezing in a throw to Adam Thielen, who killed the 49ers all game long. Warner read the route and nearly forced a turnover.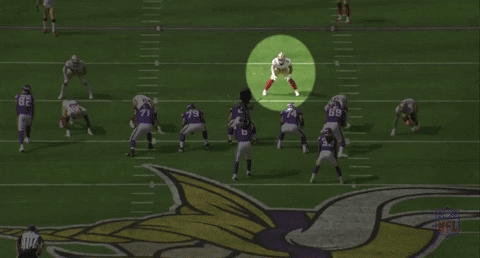 Warner's best chance for an interception came at a crucial stage. San Francisco had narrowed Minnesota's lead to eight points. On third and six with two minutes remaining, Warner jumped Vikings tight end Kyle Rudolph's route and nearly picked off the pass. Warner was one of the reasons why Rudolph was held to one catch Sunday.
The rookie linebacker's most impactful play came from sheer effort.
In the second quarter, Cook broke several tackles and took off upfield. Warner wasn't initially involved in the play. At one point, he nearly stopped altogether, seemingly thinking the play was dead. Once he noticed Cook take off, Warner closed down on the Vikings running back and popped the ball loose from behind. Sherman pounced on the ball to convert the turnover.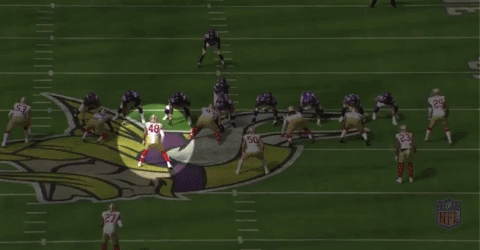 Every trait that attracted the 49ers brass to Warner — outstanding athleticism, communication, intelligence, and relentlessness — was exemplified in his NFL debut. 49ers defensive coordinator Robert Saleh said that Warner gave one of the smartest interviews he has seen from a linebacker at the NFL combine.
As the MIKE linebacker Sunday, he was responsible for relaying the calls to the defense. Kyle Shanahan said Monday that Warner's teammates were "very happy" with the job he did.
"Middle linebacker is one of the toughest positions to come in as a rookie and play and be effective," Sherman said postgame, "and I think (Warner) did an admirable job."
Warner proved he belongs in the lineup moving forward, regardless of Smith's Week 2 availability.
"The way (Warner) played yesterday," Shanahan said Monday, "it would be hard to get that guy off the field. He did a hell of a job yesterday in his first game."
Richard Sherman
Sherman's fumble recovery was one of the few statistics he recorded Sunday. He allowed just one catch on three targets and added two tackles. That's nothing new to Sherman, who was targeted fewer times than any cornerback in the league throughout his seven seasons with the Seahawks.
Sherman was on the field for every defensive snap in Week 1. It was the first time he played in a regular season game since he tore his Achilles last November. Like anyone overcoming a major injury, you'd expect some rust in his debut. He showed very little.
On Minnesota's third play of the game, Sherman jammed Thielen, disorienting his route. Cousins looked that way but threw to the other side of the field.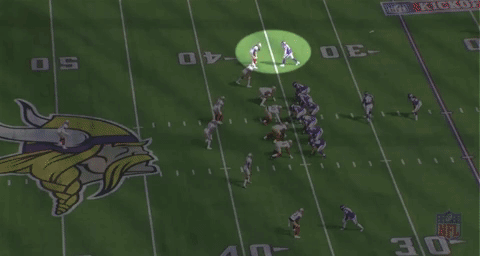 The lone completion Sherman allowed came on Minnesota's second drive. Stefon Diggs, who regularly lined up with Sherman throughout the game, ran a double move into a comeback route. He fooled Sherman, who stumbled forward as Diggs made the easy catch.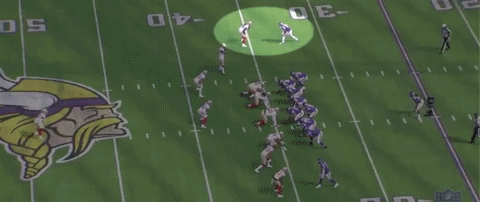 It was Sherman's only glaring miscue of the day.
His second target came late in the second quarter as he lined up opposite Laquon Treadwell. Sherman was physical with the third-year receiver, jamming him at the line and thwarting his retreat to the ball. This was a borderline holding penalty on Sherman, but the referees let them play.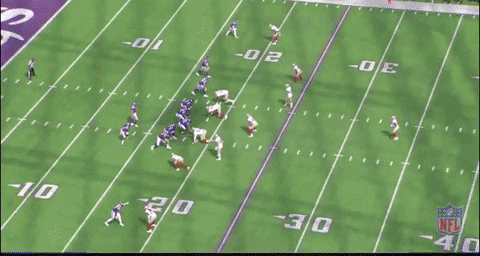 The Vikings tested Sherman's straight-line speed just once. With 8:41 left in the third quarter, Sherman lined up against Diggs, Minnesota's marquee downfield threat. Sherman stayed in front of Diggs on his initial comeback, then ran alongside him upfield before Cousins' pass sailed over their heads.
After the loss, Sherman said he felt "fine" and thought he "played solid." He expected to be fully ready by Week 1 throughout his offseason program, and he showed little signs of regression Sunday.
"I think he was really happy with it," Shanahan said. "I know I was from what I saw on tape."
Both Warner and Sherman are key cogs in San Francisco's new-look defense this year. They will look to build upon their sterling debuts in San Francisco's home opener against the Detroit Lions next Sunday.