© Cary Edmondson-USA TODAY Sports
---
The 49ers' opening drive last Sunday was their most impressive in their 28-18 loss to the Arizona Cardinals. The eight-play, 75-yard touchdown drive was accentuated with three screen plays that yielded 50 yards, including a five-yard touchdown shovel pass to running back Matt Breida.
NFL Films analyst Greg Cosell appeared on KNBR Wednesday afternoon and praised Kyle Shanahan's creative play-calling.
"Every week, Kyle Shanahan does something that makes me go, 'Wow, that is really cool,'" Cosell told Tolbert and Lund.
This week, the play design that impressed Cosell was the 25-yard conversion to fullback Kyle Juszczyk on the opening drive.
On first and 10, at the Arizona 27-yard line, Shanahan dialed up a screen to Juszczyk. The 49ers ran play-action fakes to Richie James, motioned to the right side, then Breida. Juszczyk disguised as a blocker, then caught the the pass and turned to acres of open field.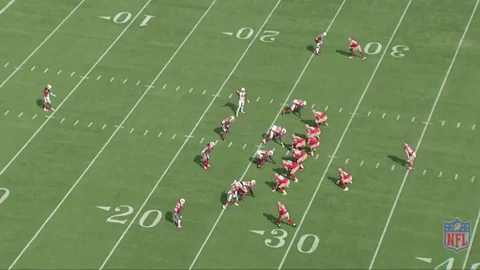 "There was literally nobody there," Cosell said. "I just thought it was one of those plays Kyle does so well. I think I watched it 10 times."
The 49ers struggled to move the ball downfield with that type of ease throughout the remainder of the game. Despite doubling the Cardinals in yardage and time of possession and tripling them in first downs, the 49ers yielded just 18 points. They did not score for nearly 48 consecutive minutes.
One of the team's positives during a tough start to the season has been Juszczyk, San Francisco's second-leading receiver. Many of his biggest plays this season can be credited to Shanahan scheming him open, just like the 25-yard screen pass that nearly led to a touchdown last Sunday.