© Sergio Estrada | 2018 Sep 16
---
Unlike missed tackles, one of the 49ers defense's most prevalent issues this season, communication isn't as tangible to coach. That's why defensive coordinator Robert Saleh and the 49ers coaching staff have a multi-layered system in teaching their players the scheme, in hopes of eliminating the basic breakdowns to which the 49ers have been prone this season.
The coaching staff's method of teaching goes through a calculated progression: give the players the terminology in writing, show it to them on film, go through it during walk-throughs, give them individual reps, and lastly, give them the live reps.
"For the communication standpoint, to continue to push, and on the flip side, players, we're all in it together," Saleh said Thursday. "We've all got to take heart to what we're trying to teach and what's being asked of everybody. Like I said, it comes back to us and filters down from the top down."
Saleh has taken the miscues to heart.
It does not require a football genius to see a massive disconnect when the opposing team rips a 60-yard gain, on a relatively basic play, on San Francisco's first defensive snap of the game. This happened in Week 6.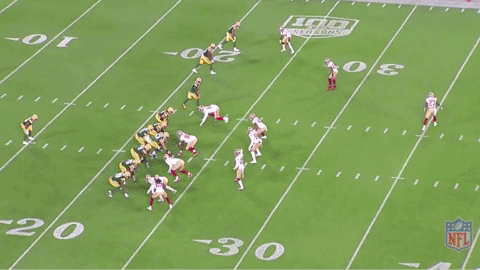 It happened in Week 5 — also on the first play. Adrian Colbert badly misjudged Cardinals receiver Christian Kirk's route, and he ran past Colbert for a 75-yard touchdown.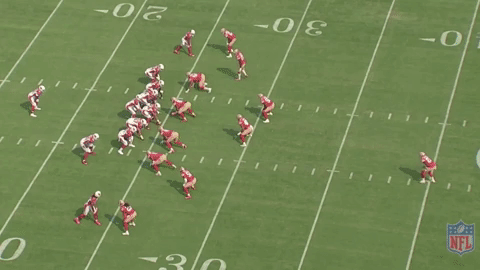 In both games, the 49ers promptly allowed a touchdown after scoring one on their opening offensive drive. It has taken the 49ers defense about a quarter in each of the past two games to settle in. Last game, San Francisco allowed 17 points and 194 yards in the first 15 minutes. Then, almost suddenly, the 49ers figured it out.
After the Packers' first three scoring drives, the 49ers held them to just six points on the following seven drives. One of Green Bay's field goals during that period came after San Francisco fumbled and gave the Packers favorable field position.
During a 42-minute, 52-second stretch, the 49ers held the Packers to six points. Then, they scored 10 points in the final two minutes to steal the win Monday night.
Saleh wants to emphasize those positive spurts. He has seen progression, but the 49ers have not been able to sustain it over the course of an entire game. They have allowed 29.8 points per game, the fourth-most in the league, through six games.
"It's getting very frustrating because when we play clean ball like we did in the second, third and 12 minutes of that fourth quarter, it was pretty good, pretty darn good," Saleh said. "When we're not communicating and there's a lack of execution, it is not pretty, and that's the thing that's happening, is we make the smallest mistake and it's going for a lot, a lot of yards. But, when we're locked in as a defense and we're executing exactly what's being called, it's up there with some of the better teams in the league, in my opinion."
This is nothing new.
In each of San Francisco's six games, the 49ers have strung together several possessions in which they resemble a legitimately good defense. The 49ers have allowed three points or fewer in 11 of 24 quarters this season. But they haven't put it all together yet.
They have struggled with a few recurring themes: inconsistency, lack of communication, and lack of focus to start games. These are tell-tale signs of a young, inexperienced group.
When the 49ers prepared to play the Vikings in Week 1, both Kyle Shanahan and Saleh highlighted the continuity among the Vikings defense, which has been cultivated over several years. It typically takes great defenses multiple seasons to reach that level.
"For me, I turn on the tape and I see, it just pops off the tape," Saleh said, when asked about strong communication. "'Well, of course they ran that play. What else are they going to run?' To a veteran who has been in the league four, five, six years, they start to see that and it's very, very easy for them. They start to see it as a football coach. There's a lot of recall and there's a lot of things through experience that can happen to them."
That's why, when Richard Sherman is asked about San Francisco's early-game lapses, he grows visibly frustrated.
"When you do your job, this defense is hard to beat," Sherman said Monday night. "On the first freaking play again, we busted— we busted a simple coverage."
Sherman's solution for these mistakes is simple: do your job. Play assignment-sound football. Of course, that's easier for a three-time first-team All-Pro— who has built his sterling reputation by starring in this Cover-3 scheme throughout his career— to say than a rookie or second-year player.
The 49ers entered 2018 as the 10th-youngest team in the league. They retain just 12 members of the 2016 team, the last under the Trent Baalke regime. The majority of the current defensive starters are in their first seasons in those full-time roles. Rookies D.J. Reed and Tarvarius Moore have experienced position switches, which has compromised depth.
The 49ers will not use the collective youth as an excuse, but it helps explain the obvious growing pains that have been exposed.
They will need to have their best performance of the season in Week 7 to turn things around. The undefeated Los Angeles Rams and their third-ranked scoring offense visit Levi's Stadium Sunday afternoon. Rams head coach Sean McVay runs a byzantine offense that shares many of the same principles as Shanahan's. Both offenses are consistent in their personnel and alignments, but there is tons of variation within those ideas.
If the 49ers hope to contain the Rams, the communication will have to improve. That's one of the primary areas of emphasis this week in practice.
"It's just the little things throughout practice, making sure we are communicating," DeForest Buckner said Thursday. "(In) walk-throughs, extra communication. Everybody has to be on the same page. Obviously, there are too many busts. When we dig ourselves too deep, it's kind of hard to fight back."