© James Snook-USA TODAY Sports
---
SANTA CLARA — Seconds before his second rush of last Sunday's game, Jeff Wilson scanned the Seahawks defense for personnel and disguises. As he peered around, he located a No. 54 jersey and fixated on it.
"Damn, that's Bobby Wagner," Wilson recalled. "I am really playing against him."
Wilson tries not to stop and soak in the moment because he is accustomed to pushing ahead to the next one. But last Sunday, San Francisco's 43-16 loss at Seattle, culminated years of hard work and overcoming the odds. At last, Wilson was the feature runner for an NFL team. When he spotted Wagner, a three-time first-team All-Pro and future Hall-of-Fame linebacker, Wilson couldn't help but stare.
When Matt Breida suffered a leg injury in pregame warmups, Wilson assumed the every-down running back responsibilities. He ran 15 times for 61 yards with a fumble.
For an overlooked recruit, undrafted free agent, and mostly practice squad player, Wilson is used to maximizing fleeting opportunity.
"I have been waiting on that moment for so long," Wilson said of last Sunday. "It was like, 'We are here now. Now it's on you. What are you going to do with it? You have been talking all of that 'give me a chance.'"
Wilson was named the 2A All-Texas Player of the Year after rushing for 2,749 yards and 36 touchdowns in his senior year of high school. But he grew up in Elkhart, Texas, with a population of fewer than 1,400 people, and had just four college offers. He selected North Texas over New Mexico, New Mexico State, and Sam Houston State.
His college career struggled to take off. As a freshman, he played sparingly and dealt with motivational issues. His coaches — including former six-year NFL veteran running back Tashard Choice — sat him down. They told him he was jeopardizing his potential.
When his sophomore year rolled around, Wilson attacked with a renewed mindset. Then he suffered a torn MCL in November of 2015 and missed the rest of the season. He battled leg injuries throughout his junior year, and he started to think his NFL goal was "far-fetched." But he broke out his senior year, rushing for 1,215 yards and 16 touchdowns, finishing as the fourth all-time leading rusher in North Texas history.
Wilson was subsequently invited to the 2018 NFL Combine — on the second round of invites.
"I will take it. I got in," Wilson said. "That's something they can never take from me."
Wilson lifted the bench press 15 times, and his best 40-yard dash time was a 4.52. Those middling numbers weren't enough to compensate for spotty college production and injury concerns. He went undrafted, but a couple hours after the draft concluded, the 49ers offered him a roster spot. He had a lifeline.
"It was just kind of unreal," Wilson said. "I was happy to even hear an opportunity. When the 49ers called me and told me they wanted me to come up, sign with them, and go from there, it was just cloud nine from there."
Wilson entered 49ers offseason activities on the back end of a running back logjam featuring more recognizable names. Jerick McKinnon, Breida, and Raheem Mostert were all pegged ahead of Wilson. When veteran Alfred Morris signed with the 49ers about midway through the preseason after McKinnon suffered a season-ending knee injury, Morris, too, leapfrogged Wilson in the rotation.
The 49ers stashed Wilson to the practice squad after no teams claimed him in the 24-hour waiver window prior to Week 1. He remained there until Week 12. After Mostert suffered a broken arm in Week 9 against the Raiders, the 49ers actually promoted fellow practice squad member Matthew Dayes to the active roster ahead of Wilson the following week.
He trusted his chance would eventually come.
"I was going to go out there and bust my tail every day, as if the practice squad was the real game," Wilson said. "I knew even if I didn't get my shot this year, I would probably get it next year. I wanted to continue training myself before the opportunity came, no matter when it came."
In Week 12, Wilson was promoted to the active roster for the first time. He saw his first NFL action, carrying the ball seven times for 33 yards and a touchdown — all in the second half of San Francisco's 27-9 loss at Tampa Bay.
With Breida hobbled with a nagging leg injury, Wilson stepped in and ran hard.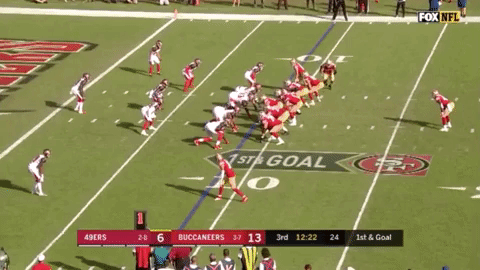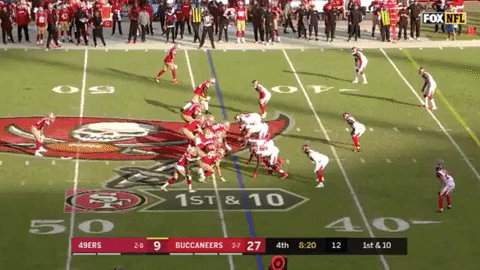 One week later, at Seattle, Wilson played in 71 percent of San Francisco's offensive snaps. He was one of the team's lone bright spots and continued to run powerfully.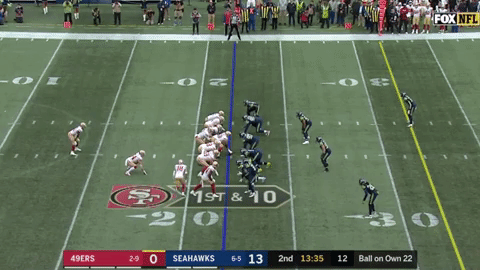 "That's his style," Shanahan said Wednesday. "That's what got him an opportunity in this league. That's what he does best. That's why he's going to make it. I hope he doesn't lose that, for his and our sakes. He runs hard and that's what he does good."
Wilson credits his physical style to his small-town, small-school background.
"It's probably why I run the way I do," Wilson says.
With Breida out for San Francisco's Sunday matchup with the Denver Broncos, Wilson is expected to start. He is not overthinking that prospect, even though it seemed unattainable not too long ago. He says he is focusing on practicing hard and learning the game install. He views Sunday as another opportunity to prove he belongs, which is nothing new.
"I want people to notice that I am a ballplayer," Wilson says. "I am not just some guy you can look over."